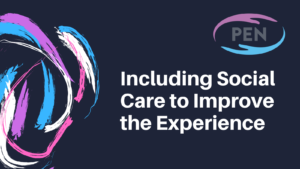 There is a growing recognition that patient experience should take a broader remit and include local authority and social services amongst others.
If you work in social care or other affiliated services and have been working to improve the service user experience then this may be the category for you.  There will be an emphasis on service user involvement and inclusion.
Judges will be looking for examples of where agencies have been involved with the shared ambition of improving the patient or service user experience. These could include social services, local authorities, housing, fostering and many others.