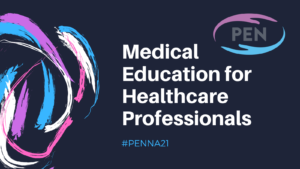 In collaboration with EPG Health, publisher of Medthority  this category is intended to welcome projects from pharmaceutical companies (including para-pharma) and their partners where the education or research has a specific focus on understanding and or improving the patient or service user experience.  This could be through the engagement process, the mapping of the experience or a focus on the outcomes impacted by experience improvements or indeed other approaches.
It is anticipated that submissions may be in partnership with other organisations.

Medthority is an independent medical website for healthcare professionals globally. Supporting modern digital behaviour and a personalised user experience, Medthority provides a trusted learning environment and convenient access to credible content, supporting better treatment decisions and patient outcomes.