Type 1 Kidz - The Impact of Engaging Children and Young People with Type 1 Diabetes and Their Families to a Peer Support Project
Investing in Children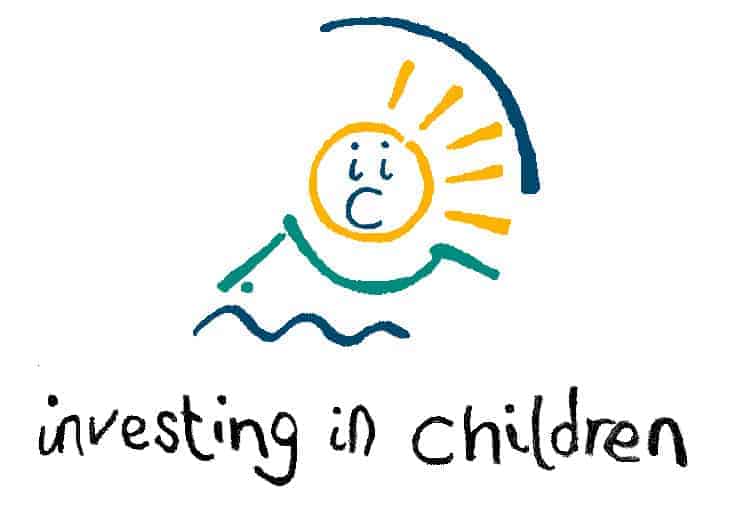 Contact: Chloe Brown - chloe.brown@investinginchildren.net
Organisation
Investing in Children (IiC) is a Community Interest Company based in Durham that works nationally and internationally. There are 10 employees. Using a children's rights-based approach IiC works with children & young people from pre-school to 21 years old to help them to have a voice about things that affect them and make changes based on their suggestions and thoughts. For example, IiC facilitates the Children in Care Council, groups in a Secure Centre, health groups and Type 1 Kidz (children & young people with Type 1 Diabetes). IiC works closely with services and decision makers to make these changes happen.
General Summary
While working with CYP with T1D and their families in Co. Durham & Darlington and looking at improving the hospital service it became apparent that there was a need for opportunities for them to meet, learn together and support each other. For this reason Type 1 Kidz (T1KZ) was formed and started running in Co. Durham and Darlington in 2012. The aim is to help families to have improved self-care, be more positive about the future and have greater self-belief, overall to become empowered to be healthy now and in the future. Following the success of the project in this area funding was achieved to spread the project to 4 other regions in 2014. Scoping work has been carried out in 2 other regions in the North East and Cumbria who would like to adopt the project in their region. An evaluation analysed by Sunderland University found that families that attended Type 1 Kidz for a longer period of time had more confidence and knowledge of 10 key areas than those that had attended fewer times. The project has already demonstrated that it has transferability and the success has been disseminated through presenting at National Conferences, writing Journal Articles (in January and June 2017) and winning two awards at the Quality in Care Awards 2017.
Rationale
There are approximately 1800 children and young people living with T1D in North East England and Cumbria. T1D has devastating outcomes if not controlled well and there is a direct link between poor diabetes management and complications. T1D is a growing health crisis, with complications costing the NHS £1 million every hour. On average T1D reduces life expectancy by an average of 13 years and mortality is five times higher for young adults (under the age of 30 years old) with T1D than their peers. Many families reported that they did not have enough support and knowledge to be able to self-manage their diabetes effectively, leading to short and long-term complications. Because of this lack of knowledge and support families said they didn't feel positive about the future and they didn't feel like they could try new things and go into new situations, such as going on day trips and starting new schools. T1KZ was set up to give families opportunities to come together and get more support and knowledge which would hopefully give them more confidence resulting in better health outcomes (now and in the future) and more confidence.
Planning
A Young People's Steering Group (SG) and Professional SG were created to work together to plan and deliver the project. This ensured that CYP's voice was at the forefront of all decisions and that what was going to be delivered was exactly what CYP needed. The Professional SG consists of clinical teams, Universities and individuals from NHS England to ensure the project succeeds and meets its goals. After discussion was decided to have monthly sessions in two venues (covering 3 regions) and quarterly sessions in another venue (covering 2 regions). This would ensure that families could access a group session at least once every two weeks. There is also an active Facebook Group, Twitter account and website so families can access information and discussions regularly. The CYP and families set the agenda for discussion topics and Young Facilitators, who have been trained, facilitate the discussions and activities with their peers.
Members of the Clinical Teams (Consultants, Specialist Nurses, Dieticians etc.) attend T1KZ monthly sessions informally to support discussions and activities and also to build a stronger relationship with families. As well as the support described above CYP wanted further opportunities to meet and raise awareness. This has been achieved via a two-day Peer Mentoring Course – 'Swings and Roundabouts – Diabetes & Me' as well as CYP developing and presenting an assembly to both Primary and Secondary Schools (approx. 30 in the last 2 years). The project also has an annual Fun Day and Christmas Party to bring all of the families from different regions together. The project is regularly asked to present their work and raise awareness of T1D in a range of places, and most recently to GP's in Co. Durham and Darlington. CYP are involved in the planning and delivery of all presentations and training.
Impact
At the beginning of project the YP's Steering Group identified areas that they were lacking in confidence and wanted more knowledge and support with, these were basic understanding of T1D, family support, different diabetes treatment options (injections, insulin types, insulin pump etc. ), low BG, high BG, diabetes and illness, diabetes and exercise, diabetes and food/carb counting, selfmanagement and overcoming future challenges.
Everyone was asked to fill in a likert-scale survey when they joined and at 6 monthly intervals. An evaluation on the data carried out by Sunderland University showed that there was a significant improvement in the overall score by people who had attended more T1KZ sessions than those that had attended fewer sessions. There was especially a strong link with more confidence and knowledge of hypoglycaemia (low blood sugars) and different treatment options.
Case studies and feedback are noted/collected from every session and include
CYP having the confidence to try new injection sites (e. g. stomach and arms rather than only arms), having the confidence to stay at a friends' house for the first time and learning when to test for ketones (something you should do with high blood glucose levels). CYP said that these changes were a direct result from attending group sessions. We are currently working with NHS England to determine the financial impact of these results. In total the project has worked with around 180 CYP
with T1D (20% of the patient population) as well as around 200 siblings, friends, parents and grandparents. NHS England said that this is around twice the average level of engagement.
Relevance to Others
This project is very relevant to other groups, within and outside of our organisation. Using this simple but unique approach could benefit any group that wants to help families to self-manage a condition and become confident to do so. The approach supports not only the individual but the whole family and other important people in their lives. We believe this approach could be relevant to groups both working with children and adults. Our current project has been successful in working with children and young people aged from 2-22 years old, as well as parents and other adults.
Standing Out
A unique approach focusing on the child's right to have a say in all matters affecting them and have this voice taken seriously ensures that children and young people really are at the forefront of all decisions.
The CYP have had a say one all aspects of the project such as looking at the budget, volunteering, choosing venues, deciding on the project name, locations etc. as well as small (but important details) such as what refreshments should be at meetings, what resources should be bought and fundraising activities etc.
Working as an independent organisation has contributed to the success of the project because it enables the project to have its own brand, goals etc. away from the hospital setting and clinical targets. This was something very important to the CYP. Being independent and delivering a project that CYP want/need has encouraged hard-to-reach families to engage in the project.
Having Young Facilitators has also contributed to the success – CYP wanted to learn from each other and have discussions with other people who had similar experiences.
Key Learning Points
The main key learning point is to listen to CYP and take their suggestions seriously – let them take a lead on the planning and delivery of the project. Let the CYP have discussions to get the theoretical information and also have interactive activities, such as cookery sessions to learn about carbohydrate counting, doing exercise to learn about managing diabetes while doing sport … This will help to reinforce the information learned and allow the CYP to try new things in a safe environment.