Patient Diaries in Intensive Care
University Hospitals Plymouth NHS Trust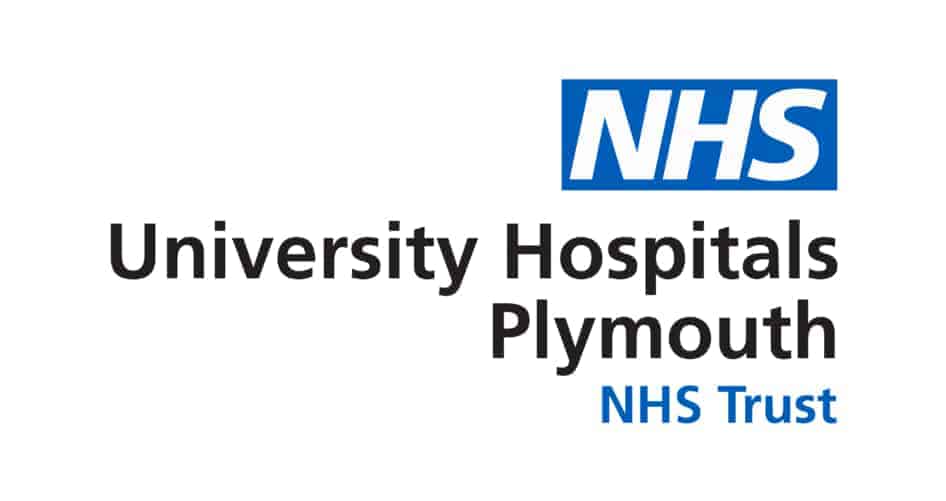 Organisation
Plymouth Hospitals NHS Trust is the largest hospital in the South West Peninsula, providing comprehensive secondary and tertiary healthcare and we are the region's major trauma centre. We offer a full range of general hospital services to around 450,000 people in Plymouth, North and East Cornwall and South and West Devon, including maternity services, paediatrics and a full range of diagnostic, medical and surgical sub-specialties. The population is characterised by its diversity – the rural and the urban, the wealthy and pockets of deprivation, and wide variance in health and life expectancy. Population ageing is a recognised national trend, but is exacerbated locally by the drift  of younger people out of the area and older people in. The proportion of our population aged 85 or over is growing ahead of the national average by approximately 10 years, giving Plymouth the opportunity to innovate on behalf the nation in services for the elderly. We work within a network of other hospitals to offer a range of specialist services.
General Summary
Intensive care patients frequently experience memory loss, nightmares and delusional memories. Some may also develop symptoms of anxiety, depression and post-traumatic stress disorder (PSTD). The use of Patient Diaries in this population has emerged as a valuable tool to fill in memory gaps and to promote psychological recovery. Majority of reported diary usage has been within Europe, however there is little evidence of use of diaries as standard practice within the UK. Following publication of the 'Rehabilitation after Critical Illness' NICE Guidelines, it recommended services should be developed to meet the psychological care needs of patients following critical illness. In December 2016, our ICU introduced Patient Diaries following a 3-month trial. It was recognised we needed to try and reduce the impact of psychological trauma following a stay in ICU. Diaries offer a simple yet very effective way of helping patients understand and come to terms with what has
happened to them whilst they have been critically ill. Equipping patients with a better understanding of what has happened to them whilst in ICU may help them to set realistic goals for recovery and minimise the risk of adverse long-term problems.
• NICE (2009) Rehabilitation after Critical Illness. (CG83) www.nice.org.uk/CG83
Rationale
Critical Illness and an admission to an ICU presents multiple challenges to patients and their families. Not only do they experience the immediate threat to survival, but they also experience painful interventions and have to endure the impact of ongoing treatment and rehabilitation for many months if not years after their admission. Critical Illness also results in sleep deprivation, sedative and opiate use and its associated withdrawal which may all affect the patients short and long-term psychological health. 33% of our patients suffer with PTSD 3 months' post ICU discharge which also echoes national figures (Parker, 2015). Patients also demonstrate high levels of anxiety, depression, sleep disorders and a severe loss of memory. Symptoms of PTSD have also been detected in up to 33% of family members (Davidson, 2012). Nationally, very little psychological support is given to patients and their family members following an admission to ICU (Hale, 2010). However, Patient diaries have been shown to be an invaluable tool in helping these patients and their families 'fill the memory gaps' and promote psychological recovery. The diaries offer a written narrative of the patient experience through the eyes of the healthcare professional and their loved ones. They also provide a huge amount of psycho-education helping patients to normalise their experiences.
References
• Parker, A.M, Sricharoenchai, T., Raparla, S., Schneck, K.W., Bienvenu, O.J. and Needham, D.M. (2015) Posttraumatic stress disorder in critical illness survivors: a meta-analysis. Critical Care Med 43 (5) pp. 1121-9.
• Davidson, J.E., Jones, C. and Bienvenu, O.J. (2012) Family response to Critical Illness. Post Intensive Care Syndrome-family. Critical Care Med. 40 pp. 618-24.
• Hale M, Parfitt, L and Rich T (2010) How diaries can improve the experience of intensive care patients. Nursing Management 17(8) pp. 14-18.
Planning
They were initially introduced to both units as part of a small quality improvement project. Patients were recruited over a 3-month period (January to March 2016) across both General and the Neurosurgical ICU. Patients were invited back 3 months' post ICU discharge to a Nurse led follow-up clinic to collect their diary and were given the opportunity to reflect on their experience, ask questions and walk around the unit and meet some of the staff that may have looked after them if they wanted to.
However, 43% patients refused to collect their diary and there is currently no
funding available for follow-up clinics after ICU. Following this pilot project, changes to the diaries' delivery were changed. Patients now receive their diaries upon discharge from the ICU. This is so that patients and their families can then continue to document their recovery journey and experience. The presence of the diary at the patient's bedside on the ward has also encouraged ward staff to write in them assisting with the personal experience of that patient's recovery. On the back of each diary is a telephone number which patients and families can call if they would like the
opportunity to talk about their diary. Three months' post ICU discharge all patients receive the Post Traumatic Stress Syndrome Screening tool (PTSS-14) which is used to screen for signs of PTSD. Patients are also sent a follow-up questionnaire 6 months' post ICU discharge, asking them to evaluate the diary. Patients who trigger on this Questionnaire are then asked to attend an appointment with our embedded Clinical Psychologist.
Impact
Diaries have been shown to be hugely beneficial, not only in helping to aid the patient' experience but it has also been shown to improve the psychological health of these patients and their families.
We have received an enormous amount of positive patient feedback regarding these diaries. One patient has described it as a 'gift' and another 'invaluable to their recovery'. Another patient also wrote the following on the back of his PTSS-14 questionnaire: 'addressed my needs as a patient. In particular I and my family have been impressed beyond belief at the introduction of a daily diary with very endearing and real testaments and daily comments on my progress and care'. Following
the introduction of a Clinical Psychologist to the unit in May 2017, patients that trigger as showing signs of psychological issues following their stay in ICU are invited to a follow-up clinic to be reviewed. Part of the process of treating patients that have undergone psychological trauma includes allowing that person to reprocess or revisit the traumatic event/experience over and over again. ICU patients often report feeling 'out of control'. The diary provides a trauma narrative; it provides them with information about what happened and allows the person to go back to that
particular 'traumatic experience'. Consequently, it has helped patients to feel in control of that experience again. Lots of different people write in the diary (healthcare professionals and family) which helps to give the diary grounding allowing patients to process the truth. As this is a new service, thus far we have very little quantitative data regarding their usage or outcome we only have qualitative feedback. Therefore, this is something that we are looking to measure in the future.
Relevance to Others
The value this initiative has provided staff, patients, their families and also bereaved families has been invaluable and the positive feedback that we have received to date cements this. It has led to a greater feeling of involvement for patients and relatives and has provided them with a 'space' to documents their thoughts and feelings allowing it to become a shared journey for them all.
Following our presentation of this initiative to the Trust Board it quickly became apparent that there are lots of different patient groups that could benefit from having a patient diary within the trust. At the moment patient diaries are only commenced for patients that are admitted to the Intensive Care Unit. The initiative could be easily used in other areas of the trust as well as other health organisations.
Standing Out
We believe this project stands out above others as it demonstrates the care and compassions the Trust has committed to deliver to a patient and their loved one. It had also been shown to be hugely beneficial to nursing staff as it helps them reflect upon their shift. It offers medium for those patients and families that often find it difficult to verbally communicate their thoughts and feelings during a time of increase anxiety. It also provides them with a document that they can use to reflect back on and see how far they have progressed. They have also been shown to provide a source of comfort for the bereaved allowing them the information to process what had happened. Diaries provide a written narrative which represents the reality of care. Not many documents provide a space where patients and their loved ones can write down their own thoughts and fears as well as reflecting on their own experiences. Observing and communicating the intense personal experience of critical illness has been shown to have enormous benefits for both the patient and their loved ones. Patient and relative feedback about the initiative has been fundamental in driving this
initiative forward as we have been able to see first-hand the difference that they can make.
Key Learning Points
Staff education and engagement is a fundamental part of the successful implementation of diary use. Education sessions have been delivered in the format of bedside teaching sessions which were given when the diaries were initially introduced. Once the diaries had been in place, staff have been able to witness the benefits for themselves. Further teaching sessions have also been delivered as
part of National Competency Framework for Registered Nurses in Critical Care. It has also been embedded into teaching programmes and courses that are delivered on the two units to both new and senior staff. Mock diaries were also created so that staff has an idea of what to write in the diaries. Sharing patient feedback early on with our staff has also dramatically helped with staff engagement as no words are more powerful than those of a patient. The patient diary has also been incorporated into the Nursing checklist to add as a visual prompt to remember to fill the diaries in.
Information about the diaries has been added to a visitor's handbook and prompts are written on the patient's whiteboard highlighting that these patients have a diary.