Rose Vital Tray
West Suffolk NHS Foundation Trust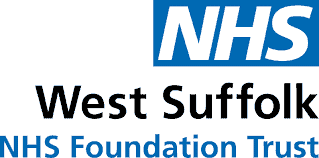 Organisation
West Suffolk NHS Foundation Trust is a small district general hospital which provides services to the communities of Suffolk, serving a predominantly rural geographical area of 600 square miles with a population of 280,000. We are an award winning hospital employing over 2,800 members of staff who deliver safe, high quality care and strong operational performance.
General Summary
Rose Vital is an innovative initiative designed to make it easier for patients to clean their hands before meals and get a good night's sleep, which has been rolled out across West Suffolk Hospital following a successful trial. The Rose Vital tray carries the words 'please use me before every meal', with an arrow pointing towards packets of hand wipes, as well as a 'please use me at night' label alongside some earplugs. It was the idea of nursing assistant Rosario Preston (Rose) to make it easier for patients to ensure their hands are clean before they eat and to get an undisturbed night's sleep. It was trialled on Rose's ward and was so well received that the name and logo has been trademarked, with the tray now being rolled out across the hospital.
Rationale
Patients on an elective surgical ward at West Suffolk Hospital were failing to get a good nights' sleep which affected their recovery and extended their stay in hospital. Health Care Assistant, Rosario Preston, saw there was a problem and thought about a solution; she came up with the idea of a small tray containing wet wipes and a pack of ear plugs, to be given to every new patient on admission. The patients would be encouraged to use the wet wipes before and after meals to reduce the possibility of infection (some patients were bed-bound post- surgery) and to use the ear plugs at night to aid their sleep. When patients come back from theatre or if they feel very unwell, they are not always able to go to the toilet to clean their hands before a meal. Previously, nursing assistants needed to deliver hand wipes individually. By adding them to the tray and reminding the patients to use them, extra time has been freed up for staff to spend on other tasks. The earplugs have also made a huge difference and are helping patients to rest, and it has already had a major impact on the wards in which it has been introduced.
Planning
The successful planning and delivery of this innovation reflects the great team work already in place at West Suffolk Hospital. The ward manager suggested Rose contact the Trust's Innovation Scout, Laura Wilkes, who is responsible for helping bright ideas become a reality at the hospital by supporting individuals develop ideas for improvements or new ways of working. Laura has been awarded a prize in a national competition for initiatives including a Dragons Den style event, which offers staff the opportunity to pitch their ideas to members of the hospitals executive team, with the aim of attracting funding to help develop them further. Laura worked with Rose to fine tune the idea and communicate this throughout the Trust. It soon became obvious that this new innovation was welcomed by staff across wards and throughout the hospital. Roses husband had already helped her to produce a prototype, and the Trust applied to register the name, initially Rose Tray, as a trademark and then find a company to licence to produce the trays. The trays were trialled on the ward for several months and data was collected measuring the decrease in noise at night complaints. The tray was re-named Rose Vital and registered for trademark protection, which included the name and logo
Impact
There is significant evidence to demonstrate the benefits of this innovation, which include:
Complaints about noise at night have been reduced from 85% to 15% after the introduction of the Rose Vital tray, which means more patients are sleeping well and have a speedier recovery
Length of stay has been reduced
Patients are very positive about the trays and use them to store other personal items, such as glasses
The scope of the items placed on the trays will be extended to include eye masks
The Rose Vital name and logo was registered as a trademark in October 2014.
The Rose Vital trays were added to all wards shopping lists via Purchasing in October 2015
Relevance to Others
'A simple idea but so effective. What really impressed me was the complimentary ear plugs as in the last three years I have been a patient at WSH and Addenbrookes and have always taken my own. Wards are busy and noisy places, especially at night when sound seems to travel and echo. Ten out of ten to whoever implemented this idea.'
'I am a very light sleeper so when I saw the ear plugs in my tray I thought what a really marvellous idea and how helpful to all patients.'
'I must say what a brilliant idea it is and how handy. We can keep ourselves nice and fresh after an operation because we cannot get out of bed. Hospitals tend to be noisy at night so the ear plugs are great. Keep up the good work, it makes the stay in hospital much nicer.'
The hospital has awarded Rose a 'Shining Light award' for her simple yet hugely effective idea. Shining Lights is an annual celebration of the staff whose contribution has helped make a real difference to the lives of patients and their families. This innovation has also been shortlisted for a regional innovation award.
Key Learning Points
In summary a great idea needs to be allowed to flourish by creating a culture of openness and transparency – which West Suffolk NHS Foundation Trust have demonstrated.
The process behind the success of this initiative included sharing ideas with colleagues, testing its effectiveness and engaging key stakeholders throughout the process.
Watch the Presentation Here!