Staff Engagement the WWL Way
Wrightington, Wigan and Leigh NHS Foundation Trust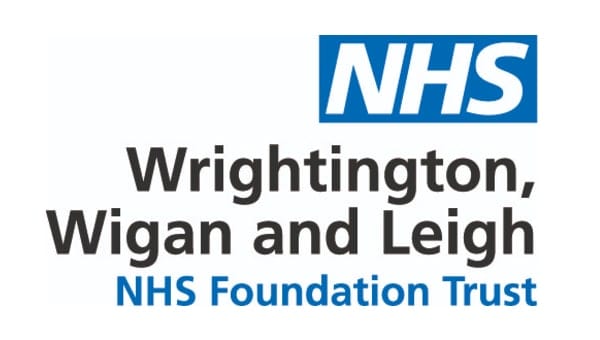 Organisation
Wrightington, Wigan and Leigh NHS Foundation Trust is a major acute trust serving the people of Wigan and Leigh. Innovative and forward thinking, the trust is dedicated to providing the best possible healthcare for the local population in the Wigan Borough and surrounding areas.
The Trust aims to continuously provide safe and good quality care to all patients. Over 220 million is spent each year on a diverse range of reputable general and specialist acute services.
The Trust has three hospital sites, a state-of-the-art outpatient's centre, a dedicated Ophthalmology centre and offices located at Buckingham Row in Wigan town centre. The Trust employs approximately 5000 staff.
General Summary
The 'WWL Way; is a vision for understanding, implementing and embedding sustainable staff engagement in Wrightington, Wigan and Leigh NHS Foundation Trust (WWL). It has grown out of a long history of successful staff engagement initiatives that have delivered positive outcomes to staff and patient care, and has developed into an evidence-based measurable pathway model and robust strategy for staff engagement.
Our long term objective is to embed a sustainable positive organisational culture, through strong leadership and by giving staff at all levels the information, tools and encouragement they need to self-sufficiently enhance engagement throughout WWL. Our forward-thinking approach to staff engagement has already received national attention because of our 'gold standard example of a systemic and sustainable programme to improve staff engagement and satisfaction' (HPMA). We believe our approach has the transferability to make a huge impact on the wider NHS.
The WWL Way has created a framework to continuously measure and improve engagement, identifying specifically the factors that are enabling engagement at Trust level or at a team level. Not only that, it directs staff and the Trust towards the right tools to address specific staff engagement needs, creating a bespoke solution as opposed to 'one size fits all'. In addition, strong leadership and staff side sponsorship and consistent communication has ensured the WWL Way has become 'the way we do things' and an authentic approach as opposed to a tick box exercise. The difference the WWL Way has made to patient care, quality and experience has been extremely encouraging.
Rationale
Our staff engagement journey evolved over 15 years and included the following three distinct initiatives:
Staff Involvement Delivers (SID) – a partnership between Human Resources and Staff Side. Conversations with Directors events allowed staff to raise issues important to them and walkabouts gave Directors the opportunity to integrate with staff at the front line.
Listening into Action (LiA) – In 2011 we undertook the NHS national staff survey, resulting in scores below average on 55.3% staff engagement measures and only above average on 21% of measures. LiA further energised staff engagement, giving a greater focus on making quick-win and bigger system changes, aligned to the needs of staff. LiA encouraged staff to run their own listening events and local level changes.
Our partnership with Unipart – Lean ways of working through team communication cells, visual management tools and a strong emphasis on metrics and devolved problem-solving.
Practical application of these tools can be observed at the following link: http://www.youtube.com/watch?v=lTNZCdfMKV4
We needed a joined up approach where all initiatives were accessible as tools to all staff, and used in the appropriate places. We also needed to understand how these tools were influencing the cultural conditions at WWL e.g. what was the cause and effect? By knowing this we could understand and regularly measure their impact, to create a continuous improvement approach to staff engagement.
Planning
In mid-2013 we combined the three initiatives to create our own unique brand of staff engagement 'the WWL Way'. We created a new Staff Engagement Pathway model underpinned by research/theory – a framework for understanding staff engagement more deeply, by gauging levels of staff engagement, and identifying several factors that help us better understand what enables improved staff engagement. The framework focuses on nine staff engagement enablers as well as staff engagement feelings and behaviours.
Practical Application
Our validated 'WWL Way' quarterly diagnostic survey and extensive engagement toolkit are now used together both at Trust and Team level, to measure, track and continuously improve the enablers of staff engagement and ultimately our organisation's performance.
Our Staff Engagement Pioneer Teams 26 week Programme allows teams to use the survey to identify their specific engagement needs. Our new 'WWL Way toolkit integrates our initial trio of initiatives into eight staff engagement tools. It offers a choice of solutions to apply locally, avoiding a 'one size fits all' approach. The Programme helps teams feel empowered to engage in, and offer up, service improvements through their own initiative.
Who Made it Happen?
Chief Executive and Directors –  Acted as Engagement Sponsors, there to build excitement, be authentic, harness the WWL community and emphasise the significance of staff engagement.
Staff Side –  worked in partnership to bring honesty and openness to staff engagement and also encourage and mobilise staff engagement activity at all levels.
Staff Engagement Team – Develop and Deliver the WWL pathway framework, diagnostics, staff engagement toolkit and Trust Wide Engagement Activities.
Staff Engagement Champions  –  Advocates and sponsors of staff engagement activities, guiding and supporting staff engagement teams at every step.
The following video explains more: http://www.youtube.com/watch?v=Zrq0m2nY1Q4&feature=youtu.be
Impact
In 2012 we saw major improvements in our national staff survey results. Above average scores increased by 64% from 2011, and increased again by another 15% in 2013. During this period we saw significant reductions in sickness absence (down from 4.62% in April 2012 to 4.17% in Dec 2013) and expenditure of temporary staffing (down from 15 million in 2011/2012 to 12 million in 2012/2013).
In 2014 we have seen continued improvement in our Trust-wide engagement scores as a result of a range of organisational activities aimed at addressing development needs identified through our quarterly staff engagement survey. We have seen significant improvement in two particular engagement enablers: Trust (staff feeling trusted and empowered) and Working Relationships (staff feeling supported). These improvements have been supported by proactive work to develop our leadership skills, extending the use of communication cells and listening to staff. As a result we have seen significant improvements in staff advocacy (staff recommending the Trust as a place to work and a place to be treated) which has risen by 14% since January 14. We have also ranked 22nd out of 241 Trusts in the 2014 Staff Friends and Family test results (released November 14), compared to 54th place in 2013.
We have seen a 7% overall improvement in engagement collectively amongst teams, one of which improved by 25% over six months. This was all measured and achieved through our staff engagement pathway framework, and the hard work of our own staff to take ownership and action.
Staff engagement has also enabled us to achieve Quality and Safety Improvement between 2007/08 and 2013/14:
Reducing mortality rates (HSRM)  126 to 87
(annual actual deaths in hospital falling by 30% in the same period)
C-DIFF incidences  373 to 26
MRSA reduction  39 to 1
Staff engagement has also influenced our patient experience:
Top 25% in the annual patient survey.
Friends and Family Test: Consistently the highest scoring A&E Department in Greater Manchester, Second in Greater Manchester for our inpatient quality.
WWL received recent national notoriety when our bereavement staff went the extra mile to enable a dying patient to see her horse for the last time. This was an example of engaged staff going above and beyond to enhance patient experience and deliver compassionate care.
Key Learning Points
Buy-in. We ensured strong visibility and promotion of our staff engagement the WWL Way and its initiatives, gaining senior leaders commitment and sponsorship, and acting at scale.
We established a partnership approach between staff side and management, working together towards mutual staff engagement goals.
We acted and communicated quickly following listening events, providing regular feedback through a You Said, We Did approach.
We acknowledged that staff engagement can be enabled in many ways, from how we recognise and value staff, to the way we involve staff in decisions, to the way we build motivation and morale.
Every Day Enactment. We always ask the question have we asked our staff? We are seeing a cultural shift from our leadership, in that they are beginning to make more informed and collaborative decisions with greater staff involvement.