Healthy Bones Mobile Service
University Hospitals Plymouth NHS Trust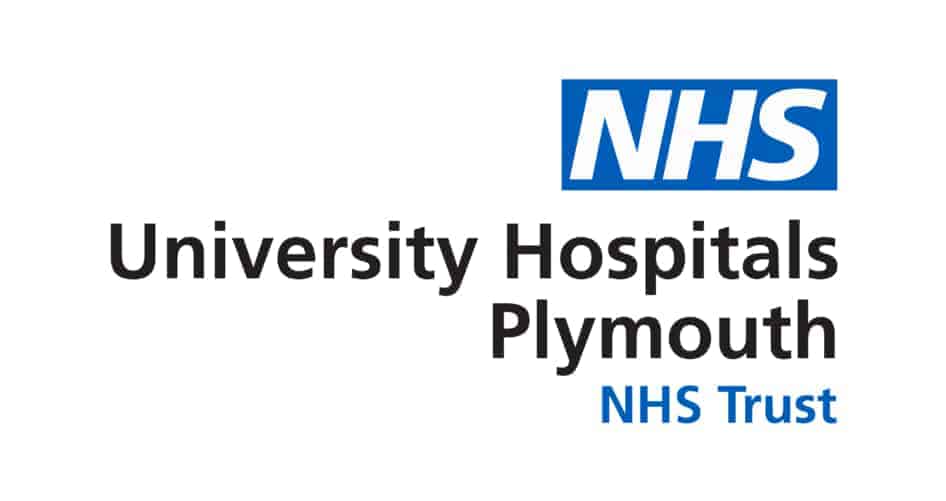 Contact: Jill Griffin - Jill.griffin@nhs.net
General Summary
The Healthy Bones Service brings essential osteoporosis assessment outlying areas via mobile bone density scans (DXA) in our bespoke lorry. These scans evidence treatment to prevent fragility fractures, keep patients out of hospital and continuing to enjoy their daily activities, and reduce mortality. The first of three mobile NHS DXA services nationally, to be successfully integrated as part of a commissioned DXA service, the mobile unit covers an area of 2,500 square miles representing the 25% of our population with poorer transport links to Derriford Hospital. Funded by commissioned tariff the service remains flexible to ensure cost effectiveness and sustainability and is clinically and operationally led by a Consultant Radiographer ensuring high clinical standards are maintained across the whole service. Since launching in 2010 over 5,500 scans have been performed, at 5 host locations. This has resulted in:
• Reduced environmental impact of journeys to Plymouth,
• Reduced patient travel times,
• Improved attendance
• Reduced patients' anxiety
• Improved access to assessment and treatment
• Reduction in preventable fractures.
We are proud that our model has been influential in the development of other mobile DXA services in remote areas like NHS Grampian which now serves Orkney and Shetland with a service similar to ours.
Rationale
Our Service was launched to address the gap in the number of patients seen for DXA in a largely rural area. DXA is the gold standard test for assessment of osteoporosis, a condition with a higher risk of bone fractures from slips, trips or falls. Hip fracture being the best documented and life-threatening result of osteoporosis where 20% patients with a neck of femur fracture die within 6 months. Early detection and treatment of osteoporosis is known to reduce fracture incidence and is cost effective.
A review of the DXA provision, at Plymouths Derriford Hospital (PHNT), in 2008 showed a deficit in the number of patients accessing a DXA scan amongst the catchment population. One of the factors identified within the review was the need for patients travel to the Derriford site north of Plymouth for their scans. People often cited poor public transport and parking facilities, long journeys and the size of the hospital to be an off-putting factor to travel for a scan not seen as lifesaving. Often arriving for their scan in an anxious and stressed state, patients' ability to take in information given at the scan appointment may be limited and cooperation may also be reduced.
PHNT has a secondary care catchment population of almost 500,000 of which just under half live outside of the city in smaller rural towns and geographically isolated areas with poor public transport links. The age profile of the PHNT catchment outside of the city, predominantly in East Cornwall, The South Hams and West Devon, is slightly higher than the national average with 1.9% people being 70 years old compared to 1.1% nationally. Through innovation funding Mike Mayo (Head of Service) and Andy Neville (Directorate Head) proposed to close the gap in service provision by taking a scanner to the patients rather than asking those with transport difficulties to attend Derriford Hospital. Other options were unfeasible, such as installing scanners in community hospitals which would be very expensive and lack demand to match capacity. The proposal to share a 'roving' scanner, delivered by a single point of entry, across these areas seemed like an ideal solution.
Planning
Following a project in 2009 to procure the mobile DXA scanning unit, a lead practitioner, Radiographer Jill Griffin, was appointed to develop and roll out the mobile service. Prior to Jill's appointment the procurement project team ran a pilot scheme at 9 GP practices across Plymouth with 321 patients, who had been referred to the DXA service, in order to test the operational capability of the mobile unit and develop standard operating procedures which enabled Jill to apply lessons learned in the design of the regular scanning service. In 2010 Jill started negotiations and
planning with Matrons and Site service managers at 4 community hospitals and 1 GP practice to establish infrastructure and a schedule to these hosts. While this was being undertaken a number of case-finding initiatives were ran with the some more rural GP practices in to test operations outside of the city.
After a year of work the mobile service began its regular route in 2011/12 around South West Devon and East Cornwall. Funding was provided for infrastructure such as appropriate external electric sockets via both charitable funds and from the host locations themselves who saw the benefits of the visiting scanner. Following this operational consolidation the clinical leadership of the service also transferred to Jill in 2012 which had the benefit of a deep understanding of both the operational
and clinical needs of the service being addressed by a single point. This leadership has meant that clinical reliability, credibility and effectiveness are coupled with operational aspects to ensure sustainable service delivery. This also recognised Jill's work to develop a clinical quality agenda and establish a peer review audit of the scan technique improving the accuracy and consistency of the measurements made by the DXA team. Following a period of support staff changes, the role of Mobile Logistics Coordinator was developed alongside duties of the lead administrator for the DXA service meaning a closer liaison between the service and host locations, and the logistics of the unit being managed from a single point with a team management approach to booking and scheduling. This has improved the scheduling of the mobile unit in order to offer more clinics and more choice to our patients.
Impact
1) Number of patients scanned: Main project goal. There has been a significant increase in patients accessing DXA scans with direct correlation to the launch of the mobile DXA service in 2010/11.
Growth continues with more than double the patients being seen across the whole service in:
2016/17 than at initial assessment in 2008/09.
2008/09 – Total Patients Scanned = 1551 Mobile Scans Performed = 0
2010/11 – Total Patients Scanned = 2931 Mobile Scans Performed = 487
% Patients seen on Mobile Unit = 16. 6%
2016/17 – Total Patients Scanned = 3428 Mobile Scans Performed = 642
% Patients seen on Mobile Unit = 18.7%
Projected 2017/18 – Total Patients Scanned = 3665 Mobile Scans Performed = 877
% Patients seen on Mobile Unit = 24%
2) Number of failed attendances (DNA): Chosen as a guide to ease of access and patient choice for location. DNA rates have reduced, from an estimated 7% to less than 1% in this current financial year. Reflects increased patient choice about appointment time and location, reduced waiting times and a more personal appointing system.
DNA rate
2010/11 – 7%* 2014/15 – 1.5% 2017/18 – 0.5%* Estimate based on referrals v activity
3) Scan quality: Illustrates equitable quality across mobile and standard service provision. Introduction of peer review audit across all scan sites in second half of 2010 demonstrated a significant improvement in the accuracy of the precision of clinical measurements made. This increases the reliability of DXA measurements both at baseline scan and follow-up where treatment decisions are informed. No difference in quality of the scans provided at our main hospital site or on the mobile scanner.
4) Feedback: Chosen as the patients' own opinion is as valuable a metric as the number of scans we perform. If we are not getting it right for our patients', the rest is irrelevant. – Without exception, patients prefer to be seen at their community hospital or GP practice and feedback via routine audit demonstrated that 97% of felt that the mobile service was Excellent or very good.
What patients say:
 'Excellent service on the mobile unit'
 'I was particularly grateful to have the scan at Kingsbridge instead of Derriford'
 'I was a real advantage to be able to go to the mobile unit instead of having to go to Derriford'
 'You can be proud of the service you are giving and the lorry was spotless'
 'I was very pleased to go to my community hospital for this scan rather than Plymouth'
Relevance to Others
As a commissioned service with robust leadership to ensure it is efficient and cost-effective we are committed to service continuation. Our plans:
1) Fundraising campaign to replace mobile scanner in the next 5 years
2) Sharing of good practice nationally via National Osteoporosis Society links
3) Development of a support network for mobile DXA units
4) Development of a business case for a Fracture Liaison Service to assess bone health of all patients presenting with a fragility fracture
Our model is very transferable to other areas with similar geographic and demographic needs. While we have not engaged with other services within our own organisation, we have advised NHS Grampian who have replicated and adapted our model in the Orkney and Shetland service successfully. Supporting others in developing mobile outreach services is something that we would be eager help with and we are very willing to share own experiences. For example: ultrasound scanning services would be a good fit for this type of activity where equipment may be stowed securely and clinics run easily. This could also apply to therapy services such as ambulant physiotherapy negating the need for individual locations to have physio gyms which could be provided on a mobile unit.
Standing Out
This service stands out as only one of three nationally to take part of the service's regular activity on the road to meet with patients in their own community. We have also been able to collaborate with a GP practice to provide our scans in a setting not normally associated with this activity. It would never be cost effective for each of the community hospitals to have a DXA scanner at each location and the quality of the measurements may be compromised also if this were the case. By providing the service from one quality assured point we really are extending our service beyond the confines of easy travel to the main hospital site. We are very proud that in terms of quality assurance and scan measurement precision it makes no difference if a patient is seen at the main hospital site for their scan or on the mobile; the quality is the same. Key to our success is collaboration with our hosts, leadership, having robust systems in place to ensure mobile service delivery compares to standard service delivery.
Key Learning Points
A clear goal is paramount- have a real understanding of your population, service delivery needs, capacity/demand and evidence to support a robust business case that demonstrates financial and less tangible benefits such as patient cooperation.
 Plan how your service might look, have a vision. We started out with one idea and adapted at as we rolled the service out to suit the demand.
 Collaboration is hugely important- in order to successfully launch a service like ours there must be good relationships between the service provider and the hosts.
 Consider a charitable funds grant to pump prime a service development and engage with your commissioners.
 Get to know your lorry really well and be involved in all aspects of the set-up of the equipment- by running our pilot we were able to write robust user manuals for the operation and delivery of the logistics aspects- such as how many parking spaces the lorry takes up, how narrow a gate the driver can manoeuvre the lorry etc