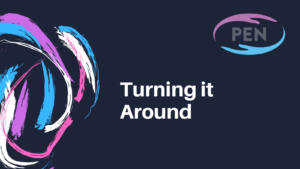 It takes great strength to publicly acknowledge that something went wrong. This category is for any teams that have demonstrated a significant improvement or change following a negative experience or feedback.
Through a process of unpicking the issue, and learning from an adverse experience, the organisation has implemented a change (could be to behaviours, processes, environment or other) that has addressed the issue for the better.
This category is open to all.
PENNA 2022 – Measuring, Reporting & Acting and Turning It Around When It Goes Wrong Winners, Runners Up and Finalists
PENNA19 Turning It Around When It Goes Wrong Winners, Runners Up and Finalists
PENNA18 Turning It Around When It Goes Wrong Winners, Runners Up and Finalists
PENNA17 Turning It Around When It Goes Wrong Winners, Runners Up and Finalists